Delsys Family of Products
Complete Solutions for Human Movement
Delsys EMG systems have made homes in research and clinical institutions across the globe because they are reliable, easy to use, and provide maximum value for human movement recordings. From traditional desktop EMG devices to advanced wireless EMG+IMU and grid systems, the Delsys product family uses research-based proprietary technology, ensuring accurate, high-quality results every single time.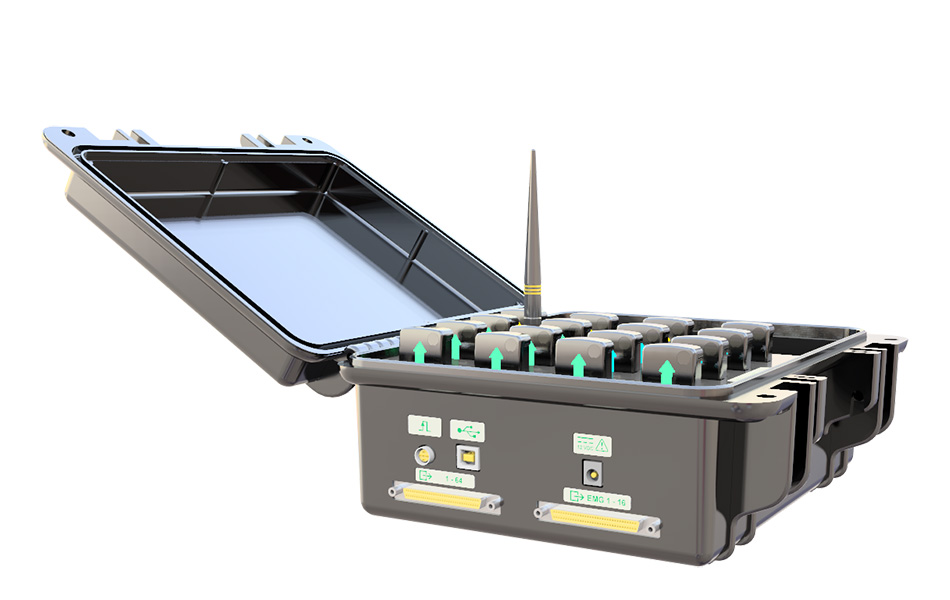 Trigno™ Avanti Platform
A trusted brand for reliable EMG & Neural Firings recording for research, medical, educational and OEM applications
NeuroMap System
Hybrid Technology delivering an Integrated Approach for monitoring Human Neuromotion
Bagnoli™ Desktop System
Fueling EMG research applications since 1993
Bagnoli Desktop System orders are no longer being accepted. Please contact support@delsys.com to service existing equipment or sales@delsys.com to upgrade to a Trigno system.
Integration
Each Delsys system offers unique integration paths to a variety of third-party hardware and software platforms. For specific details regarding an integration setup, please contact support@delsys.com.
Software Development Kit
Enables Programmers and Developers to create specialized software for visualizing or processing surface EMG and other physiological data.
Interested in an Upcoming Delsys Device? Get Notified!