NeuroMap Software
One system. Versatile tools. Complete view of human neuromotion.
A versatile software suite that provides powerful tools for seamless acquisition and analysis of sEMG, motor unit, and kinematic data for an integrated study of the coordination of brain-muscle network.
Integrated Sensor Modalities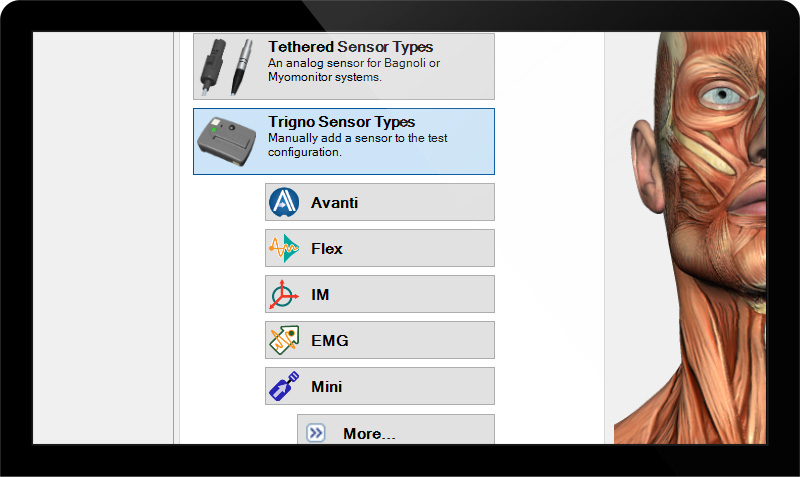 EMGworks®

Acquisition and Analysis

Powerful tool for hassle-free acquisition of EMG and movement data that features advanced and user-friendly interfaces for data visualization and analysis.
NeuroMap
Explorer & Reports
For advanced analysis routines and publication quality data presentation tailored to the investigation of neural firing behavior.
Kinematic

Analysis

Combine EMG and neural firing data with kinematic information from third-party system for bridging neural control and motor function through a variety of integrated applications.
API
NeuroMap can be used in conjunction with our API allowing user's custom-built software to control and acquire data from the system.
NeuroMap can also be used with any commercially-available research and clinical tools. A listing of third party platform that can integrate seamlessly with NeuroMap can be found here.