Trigno Duo Sensor
Dual-head EMG + IMU sensor for muscle comparisons & coactivation
HMIs, Prosthetics, Exoskeletal Systems, Pediatrics, Speech Therapy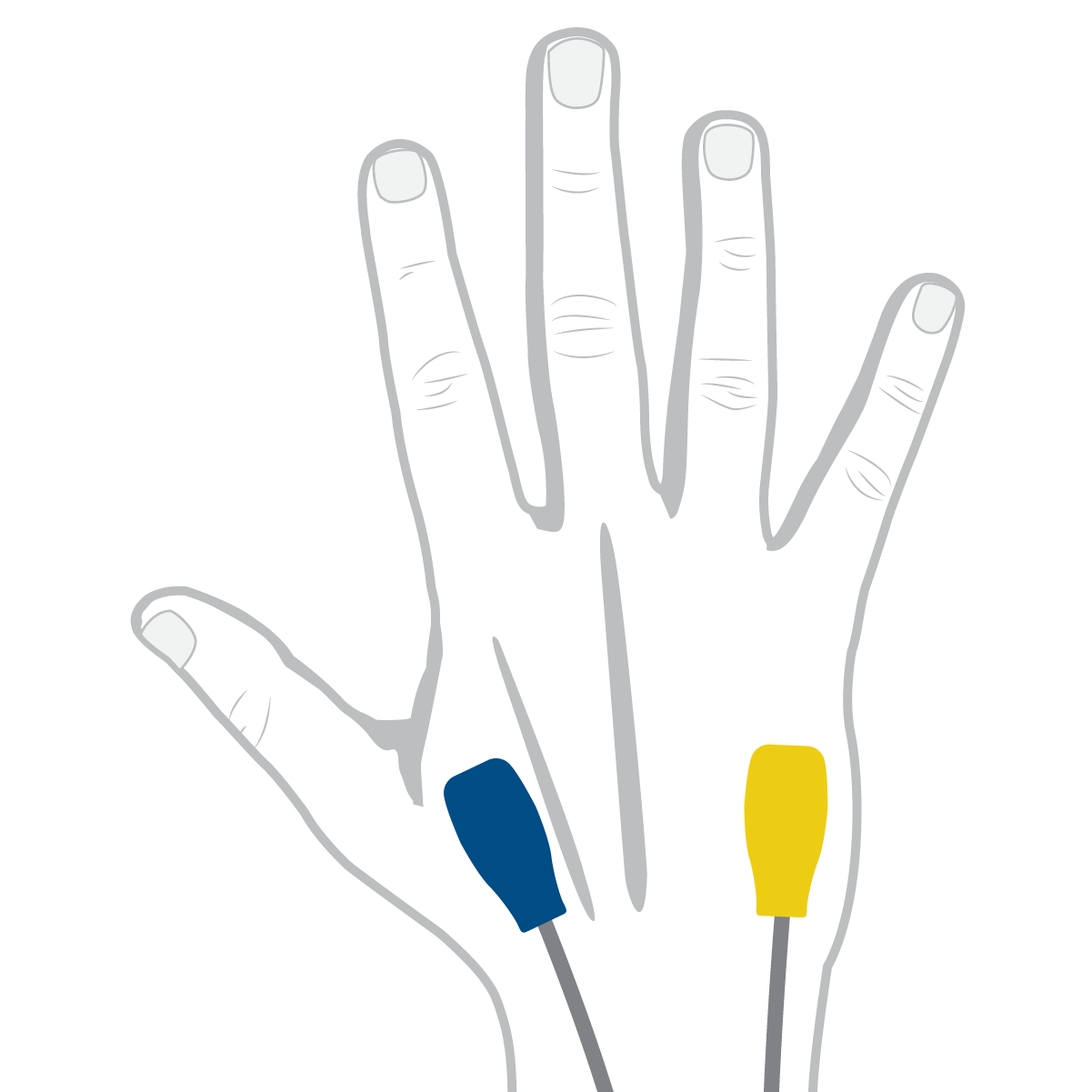 Small EMG+IMU

sensing heads
Conveniently record simultaneous activation from two muscles working as individual or paired muscles.
The Trigno Duo Sensor is designed to work with all Trigno systems.
Sensor Channels
2x EMG, up to 6x IMU
Reference Type
Dual on-board stabilizing reference
Inter-Electrode Spacing
10 mm
Size (Body)
27 x 46 x 13 mm
Size (Head)
25 x 12 x 7 mm
Cable Length
10 in
Mass
21 g
Battery Life
2-8 hours
Operating Range
40 m in RF mode
Host Dependent/unlimited datalogger
Wireless Protocol
2.400-2.483 GHz ISM Band, Proprietary RF Protocol
BLE V4.2
EMG Bandwidths
10-850 Hz
20-450 Hz
EMG Sampling Rate (Max)
2148 sa/sec
Contact Material
99.99% silver
Patents
Protected by one or more of the following Patents 6480731, 6238338, 6440067, 9351559, 8971983, EP1070479
Accelerometer Sampling Rate (Max)
963 sa/sec
Gyroscope Sampling Rate (Max)
741 sa/sec
Orientation Sampling Rate (Max)
361 sa/sec
Sensor Resolution
16 bits
EMG Baseline Noise (typical)
750 nV
EMG Input Range
11 mV / 22 mV rti
CMRR
<-80 dB
Recharge Time (typical)
2.5 hours
Inter-Sensor Latency
< 1 sampling period
On-Board EMG Filter
Butterworth bandpass (40/80 dB/dec)
RMS Envelope Calculation (100 ms window)
Real-Time IMU Orientation Filter
Quaternions or RPY (selectable)
Material
Medical Grade Polycarbonate
Seal and Protection
UV-sealed to prevent moisture from entering the sensor & to enhance patient safety
Quote

Request

Interested in the Trigno Duo Sensor? Call us at +1 508 545 8200, e-mail us at sales@delsys.com, or complete the form.